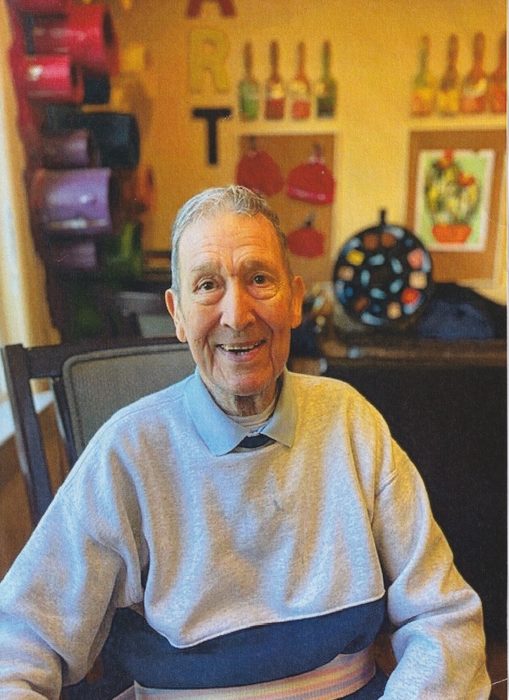 Richard R. Olson
Obituary
Richard R. Olson (1934-2022)
Richard R. Olson passed away peacefully at his home in Bothell, WA on Nov 30, 2022 after a long battle with Alzheimer's disease. He was born September 25, 1934, in Rice Lake, Wisconsin to Anna and Seymour Olson. He was the last living sibling of six, and spoke often of sisters Evelyn, Dorothy, and Florence, and brothers Patrick and Harold. He is survived by his wife, Mary, his son, Eric, and his grandkids Milo and Rosalie.
Richard, or "Dick" as he was known, was a child of the Great Depression and had limited resources as a child. After high school, he enlisted in the Air Force and tested well enough to become a commissioned officer and jet pilot. He was stationed at Mather Air Force Base in California and would later earn an associate degree at Sacramento Junior College and a BS in Electrical Engineering from California State University at Sacramento.
It was at California State that he met Mary Antonoglou, a foreign student from Greece. Mary was cosmopolitan and modelesque, speaking 4 different languages. Dick came from small town Wisconsin. They were a natural fit. They married on August 8th, 1967, and never looked back. With Mary working to pay the bills, Dick enrolled at Penn State University and continued his education, earning a Master of Engineering Degree, and both a Masters and PhD in Education and Administration by 1971. On June 30, 1970, their son Eric was born.
In 1975, the family settled down in Norwalk, CT after short periods in Columbus, OH, and Buffalo, NY. Dick would teach and administrate at Norwalk State Technical College for over 20 years, ultimately retiring as its Vice President. He was a lifelong parishioner of St. Jerome's Catholic Church and taught Sunday school for a time.
Richard was a devoted and supportive father who enjoyed participating in Eric's scouting and little league baseball games. He would be remembered as the enthusiastic coach who would wave kids in from third even when there was no objective reason to do so. He was a fierce competitor but was also generous with his smile and quick to laugh. He had a single-minded determination and a confidence that achieved more than anyone might expect from a small town mid-western kid. Unchecked confidence was not always an asset however, and he and Mary weathered their fair share of bumps in the road in their lifelong journey together.
In Dick's retired years he became a certified teacher and life master of Bridge, using his razor- sharp numerical mind in a different capacity. This allowed him and Mary to travel the world on cruise ships where he would teach Bridge in exchange for free travel.
In 2017, Dick and Mary moved to Washington to be closer to Eric and their grandkids. His Alzheimer's had set in, but Mary and Eric always stood by his side and made sure he was well cared for. And while his memory and intellect would fade, he never lost his smile or sense of humor. He will be deeply missed by those who knew him well.
On Friday, December 9, at 10 am, a viewing will be held at St. John the Evangelist Catholic Church, 7916 1st Ave. NW, Seattle, WA. 98117, with a funeral service to follow at 11 and a luncheon reception on the church grounds immediately afterwards.
In lieu of flowers, donations may be made to St. Vincent DePaul and are accepted by St. John at the address above.
Comments
Anna Mastrolillo (Posted: December 14, 2022)
To Richard's family, Sorry for your loss. May Richard RIP with all the angels in Heaven. Sending Peace, Love and Prayers to all who knew and loved Richard. I knew Richard years ago when I attended Norwalk Tech College - I was in the NTC class of 1977. Anna Mastrolillo