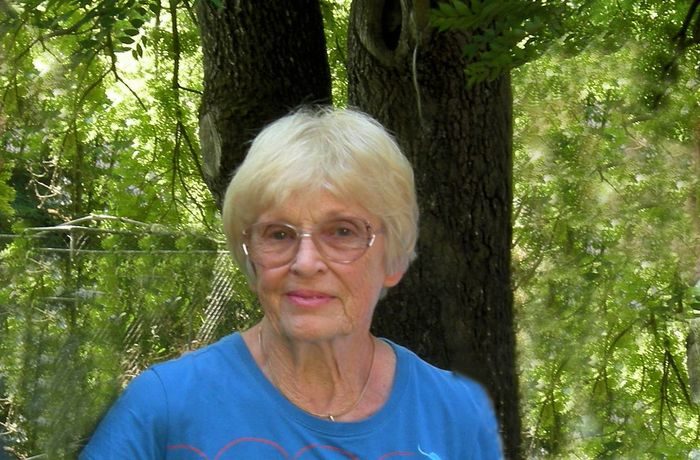 Frances M. Kemper
Obituary
Frances M. Kemper was born August 1, 1926, to Marion and Martha Thompson in San Francisco, California. After graduating from North Hollywood High School, Frances worked as a telephone operator, and later, married the love of her life, William (Bill) J. Kemper (U.S. Navy/Coast Guard), on December 26, 1947.

Her love for the Lord would guide her as she raised her five children, nine grandchildren, and three great-grandchildren, as well as "other adopted children" in foreign countries, whom she supported through numerous missions organizations.

Frances had many interests and abilities. Even at 91, she was constantly reading, mastering the internet, running the family business, texting grandchildren, and remaining actively involved in the lives of her great-grandchildren. She always had time to reach out in kindness to those in need, and hosted many people in her home.

Frances lived an extraordinary life filled with God's abundant blessings because of her obedience to her Savior. Her greatest joy and goal for those she knew was for them to understand and comprehend what Jesus meant when He said, "I am the Way, and the Truth, and the Life. No one comes to the Father except through Me." Frances often asked others, "Do you know my Jesus?" On May 1, 2018, her Savior took her by the hand and ushered her into heaven. We are certain Jesus said to her, "Well done, my good and faithful servant."

A Memorial Service celebrating Frances' life will be held Saturday, June 30, at 10:30 AM, in the Chapel of the Resurrection Funeral Home, located on the grounds of Cedar Park Church, 16300 112th Avenue NE, Bothell, Washington 98011. There will be a reception following the service in the Family Space of Cedar Park Church.

In lieu of flowers please consider Frances' "My Other Children" organizations listed below:

Mercy in Action
Attn: Jeannine Droullard
1113 SW 8th Terrace
Lee's Summit, MO 64081
www.mercyinactionintl.org/home.html

India Gospel League
PO Box 356
Hudson, OH 44236
https://iglworld.org/

MAF Mission Aviation Fellowship
PO Box 47
Nampa, ID 83653-0047
www.maf.org

Hope for Life
PO Box 75864
Seattle Washington 98175
http://www.hopeforlife.us/
Comments
Mary Alexander (Posted: August 01, 2018)
One of the sweetest Ladies I have ever met. Will never forget her. My sincere condolences to the family.
June and Tom Dinsmore (Posted: August 01, 2018)
Frances was a wonderful friend who shared so much with others. We knew Bill and Frances from our Trawler Crawler cruising club and enjoyed many wonderful times together. When our home burned down Frances bought us a new Bible after I had told her my very first Bible, from kindergarten Sunday School, had gone with the house. She was so thoughtful. We extend our heartfelt sympathy to the Kemper family.