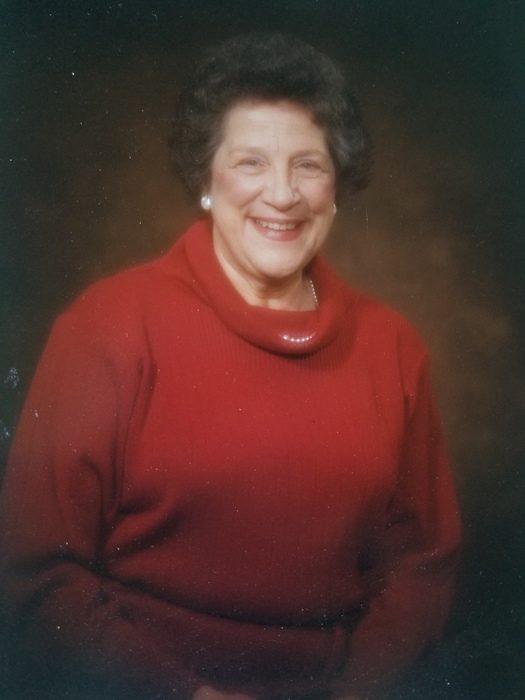 Mary Anna Burriss
Obituary
Mary Anna Burriss, 95, passed away quickly and peacefully in her sleep on Monday, May 13th, at the Assurance AFH in Bothell, WA, after fighting congestive heart failure for approximately 25 years. Mary Anna was predeceased by her father, Russell Gordon McBride; her mother, Margaret Angeline Ruhl; and her brother, Russell Ruhl McBride.
Mary Anna is survived by John A. Burriss, Jr., her beloved husband of almost 64 years. They were married in Kelso, WA on December 23, 1955. She is also lovingly remembered by her daughter and son-in-law, Suzanna and Saul Martinez; son, John A. Burriss III, and his wife, Patricia Suess Burriss; and two grandchildren, Joshua M. Burriss, and Steven D. Burriss.
Mary Anna McBride was born on March 4, 1924 in Des Moines, Iowa. She graduated from Roosevelt High School in 1942, and went on to earn a BA in English from Cornell College, in Mount Vernon, Iowa in 1946. Immediately following her graduation, she got a teaching position at Kelso High School, where she worked for ten years. She had a passion for music and drama, and combined both in her direction of high school plays. Living on a tight budget, she biked to and from school every day. One day, as she was biking up a steep hill, the wind whipped up, catching the papers she was taking home to grade that evening. Her first thought was to save the papers, so she took both hands off the handlebars to grab them, and promptly fell off her bike. She often told this story to her family, laughing at herself, even though at the time, she got pretty banged up.
In addition to not taking herself too seriously, Mary Anna had a sense of childlike fun, which was often expressed in spontaneous ways. Once, at a Hemphill cousins' annual 4th of July party on Bainbridge Island, she inadvertently provided entertainment for everyone. Never a fan of hot weather, Mary decided she'd had enough of the heat, kicked off her shoes, and dove into the Puget Sound, dress and all. Thankfully, she was an avid swimmer! She never lived this down, and years later, every time one particular cousin saw her, he'd say, "Hey, Mary, are you going to go swimming in your clothes today?" Mary Anna just laughed.
Mary Anna thoroughly enjoyed being a mother and homemaker. She and her husband had made a pact that she would stay home to raise their children, and she was happy to economize to make this work, doing things like sewing her own clothes, or those of her children, or buying them at a Bellevue thrift store. She also used the cash envelope budget method, long before Dave Ramsey made it popular.
She could never just sit still in the evenings, and while the rest of the family watched a TV show, Mary Anna would be jumping up and down constantly, washing the dishes, working on her latest sewing project, or preparing her Sunday School lesson. Her family would ask if she was going to come back and watch the rest of the show. She replied that she'd be back in a few minutes, but the truth was, TV shows did not hold her attention, and she always had something more interesting to do. Mary also loved animals, and the family always had pets, primarily Dalmatians, and for some years, a pair of Java sparrows.
Mary Anna reveled in being outdoors (as long as it wasn't too hot), especially the beach, and enjoyed gardening, camping, and picnics. She had a vegetable garden in the backyard, and picked fresh produce to use in dinner preparation. The annual family camping trips took place on the Olympic Peninsula, and her favorite places were Kalaloch, Hurricane Ridge, Heart o' the Hills campground, and the Hoh River Rain Forest. She used to walk along the nature trails with her family through the rain forest, looking for the infamous Roosevelt elk herd that supposedly hung around there - described as 'infamous', because the only place the family ever saw them, was on the postcards sold at the Hoh River General Store. That did not deter Mary Anna from telling her children to walk quietly through the forest and look for the elk every year.
In the early 1970's, something happened that changed the trajectory of Mary Anna's life forever. Despite her busy, seemingly full life, she later described having felt a void-something was missing, and she couldn't figure out what it was. A friend told her about Dennis Bennett, a priest at St. Luke's Episcopal Church in Seattle, and invited her to attend one of the services. She then read his book, "Nine O'Clock in the Morning", referring to the Biblical account in Acts Chapter two, of Jesus' disciples receiving the Holy Spirit. That was it for Mary-from then on, she devoted her life to God. She became passionate about studying the Bible, praying, and reading every Christian book she could get her hands on. She also participated in activities such as teaching Bible studies, serving as a phone counselor, and leading worship music. Up to that point, other than saying grace over meals, and attending church regularly, religion had always been compartmentalized in the family, and had no real impact on their daily lives. Mary Anna became bold and fearless with her testimony, not caring what anyone thought of her. She started asking people she came in contact with, whether it was at the store, doctor's office, bank, restaurant- anywhere: "do you know Jesus?" Her family did not understand her passion, and would sometimes tell her they were embarrassed. She would get tears in her eyes, and reply that those people were going to hell if they didn't know Jesus, and that she couldn't live with herself, if she could have shared the truth with them, and was too proud or selfish to do it. She'd go on to say, what if she was the only person who had ever told them about Jesus?
A lifelong learner, Mary Anna taught herself to use a computer at 70-and then wrote her first book. She later wrote a second book. At 80, she learned to use a cell phone, and would frequently text her family with random thoughts that she had about God, or the beauty in nature. She often said, "I don't understand how people can think that there's no divine creator, when they see the amazing variety in nature". An avid birder, she had several feeders in the backyard, and books in the house that she used to identify the different species.
She enjoyed singing, playing the piano, and listening to classical music and opera. Sometimes she would burst into song, singing an old tune like 'Billy Boy', or 'A Bicycle Built for Two', while playing cards or board games with the family. She loved the Cedar Park Christmas Eve candlelight service, and went every year, even when she and her husband were attending a different church. Later, they attended Cedar Park regularly, until Mary's mobility issues kept them at home. She had gone to church her whole life, attending a variety of denominations, including Baptist, Methodist, Presbyterian, Assemblies of God, Foursquare, and independent Christian, and was crushed that she could no longer go in person. Despite the loss of cartilage in her shoulders, and one hip, which resulted in chronic pain, she retained her sense of humor until the end, and strove to focus on all the reasons she had to be grateful.
In recent years, Mary Anna refused to let her family and friends use the word "death" in her presence, if they talked of a Christian's passing away. She referred to it as "graduation", and was truly unafraid of both the process of death, and death itself. She saw it as completing this phase of life, and graduating on to the next. While her family and friends are devastated by her sudden loss, she would scold us for being sad, if she were here. She used to say, "when I'm gone, don't cry for me. I don't want you to have some sad, morbid funeral service. Have a joyful celebration party, because I'll be in a better place." In honor of her wishes, we celebrate her life, and are happy that Mary Anna is no longer in pain, can sing soprano again, is reuniting with friends and family who went before, and meeting all the people she's read about in the Bible for so many years.
Comments
There are no comments available.