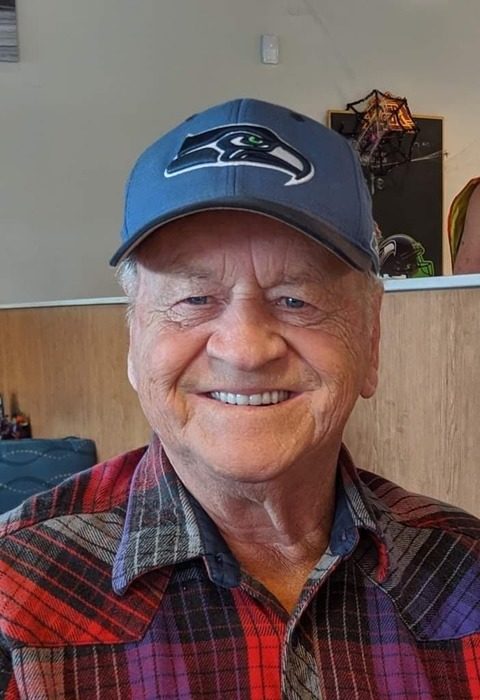 Robert "Bob" Harold Duford
Obituary
On Monday, January 11, 2021 at Evergreen Hospital, Robert "Bob" Harold Duford, of Kenmore, passed away peacefully. Bob was 85 years old. Bob will be dearly missed by those who knew and loved him. He was born on October 24, 1935 to Harold and Naomi (née Harrison) Duford. He was the oldest and only son of three children. He was born and raised in Seattle, WA, on Queen Anne Hill where he graduated from Queen Anne High School in 1954. Shortly after graduation he enlisted in the U.S. Coast Guard serving most of four years as Chief Cook on the USCGC Winona and then four more years in the Reserve. A little less than two months before he shipped out from Port Angeles, WA, for four months, he met and married his wife of almost 65 years, Sharon (née Baugh). They married on her birthday, April 14, 1956.

Bob and Sharon began their life together at Lake City on 25th Ave. However, for most of their married life they have resided at the same house in Kenmore. After leaving the Coast Guard, Bob worked for Jacobson and Grund as a master craftsman painter until 1998 when he retired. His eye for matching paint colors and textures was unrivaled and he was called upon after retirement from time to time for his expertise. For many years, he enjoyed taking old pieces of furniture and refinishing them into new works of beauty.
Over the years, Bob enjoyed many trips to Eastern Washington and Duvall to hunt with his sons and close family members. He also made a few trips to Alaska for the same. He was a great bowler in his heyday. He loved going to parades no matter where they were, but especially enjoyed the many parades his daughter, Sharyl participated in with her drill team, Gunslingers. He took many trips introducing his grandkids to the Woodland Park Zoo and the Seattle Aquarium.
Bob was a Mariners, Seahawks and U of W football fan, loyally watching the games. He enjoyed family time spent at the Evergreen State fair every year.
He was preceded in death by his father, Harold; mother, Naomi; his two sisters: Joanne Bedier and Judy Baker.
He is survived by his wife, Sharon of Kenmore, WA; son, Robert H. Duford, Jr. of Kona, Hawaii; son, Richard Duford (Desiré Thompson) of Cocollala, ID; son, Randy Duford (Sharon) of Spokane, WA; daughter, Sharyl Pennington (Jack) of Snohomish, WA; 13 grandchildren, 10 great grandchildren, and many beloved nieces and nephews.
Private interment will be at the Chapel of the Resurrection Mausoleum, Bothell, WA.
A family Memorial Services will be held at Cedar Park Northshore Church.
Thank you to all those who took care of Bob this past year at Evergreen Health and Northwest Kidney Center.
Comments
Suzanne and Harold Wilen (Posted: January 21, 2021)
So sorry for your loss Sharon. Our prayers are with you and family. Hugs!
Fred Moore (Posted: January 21, 2021)
May the Lord wrap His arms around you especially tight. You are connected with the greatest family ever! We speak peace into your life and family. Rom.14:8
Linda (Posted: January 20, 2021)
Sharon sorry for your loss. praying for your comfort and strength. So many memories of our times together with our friends at Kenmore Assembly.Sending our love and prayers Mike and Linda