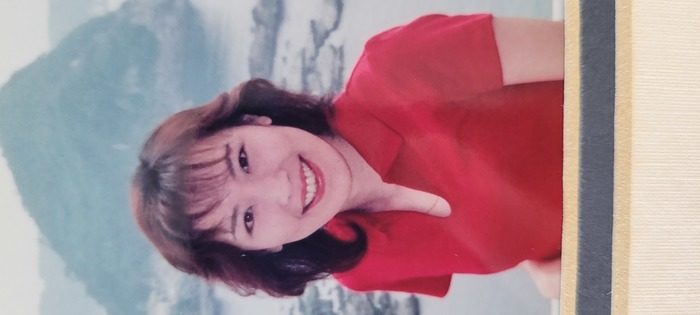 Mariko Akiyama Gabor
Obituary
Mariko Akiyama Gabor was born on September 13, 1971 in Tokyo, Japan to Masaharu and Ikuko Akiyama. Throughout her childhood, Mariko was a respectful daughter, an honored student, an admired friend, and a beloved sister to Miki. She loved playing outside and grew to love traveling with her family. She was a very serious-minded and focused self-study in high school, and she learned to truly embrace life and have fun in college. She often reminisced about how much joy she had during this time in her life.
As an adult, Mariko was extremely close to her mother and spoke with her most days. She loved caring for the home and cooking, and she even traveled abroad to study English. It was during her studies in Japan to teach Japanese that she met her husband, Nathan Thomas Gabor, who she dated and then married on December 4, 1998 in Tokyo. They lived in Japan for five more years enjoying ski trips, hot springs (Onsen), scuba diving, festivals, and spending time with relatives. Then, as her husband was transitioning out of the Navy, Mariko moved to Washington State in 2003. She was by her husband's side the entire time supporting him in every way.
A few years later, in October of 2008, Mariko welcomed her daughter Audrey "Sakura" Gabor into the world. Mariko's joy, caring, and passion shone brightly in nurturing and raising her daughter, and her duty and responsibility towards raising Sakura was so strong. She was always selfless to place family first.
Mariko passed away in her Mill Creek, WA home on March 28, 2022 at the age of 50 after her battle with cancer. She will always be remembered for her devotion to family, tea with friends and her love of cooking and homemaking. She is survived by her husband Nathan, her daughter Sakura, her sister Miki, her in-laws Thomas and Sandra Gabor, her toy poodle Moco, and her many friends.
Three words that sum up Mariko's life:
Family, Love, Happiness
Comments
Doug & Tammy Faries (Posted: April 08, 2022)
A true beauty inside and out. The world lost a real Angel. Thank you for the love, blessings and laughter you brought into all of lives.
Al and Kelley gabor (Posted: April 08, 2022)
You will be truly missed and thought about often and loved.