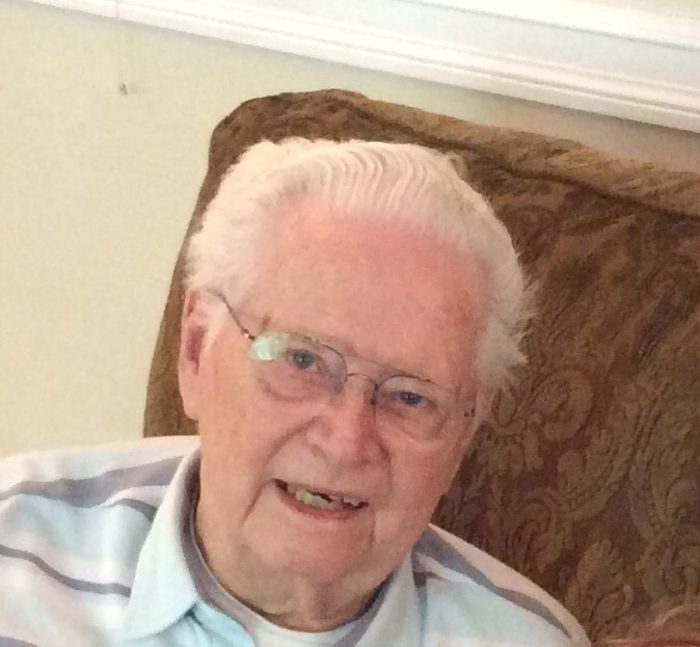 Ellis Parrill
Obituary
Ellis Parrill, at the age of 92, passed away peacefully on Saturday, April 6th at 8:20 pm. He has gone home to be with Jesus and his wife of 60 years, Lela Parrill, in Heaven.
Ellis is survived by his two sons, Larry Parrill and wife Jackie, Roger Parrill and wife Lynne, and their families, including many grandchildren and great-grandchildren. Ellis also has three surviving sisters, Juanita Maggard, Nadine Horner, and Marylou Ingenthron. His three brothers, Lloyd Parrill, Etcyl Parrill, and Howard Parrill, along with his father and mother, Emery Parrill and Rosie Parrill, all preceded him in death.
Ellis was born in a small farm house in Carthage, Missouri on August 25, 1926. He spent his youth in the beautiful Ozark Mountains dreaming of what adventures would await him before the family relocated to Homedale, Idaho in search of more stable work. He met his wife and life partner and had two sons before relocating his new family to Washington State, where he continued to teach elementary school for over 40 years.
The family will be holding services at Chapel of the Resurrection on Saturday, April 20, to celebrate his life. An open viewing will begin at 1 pm with the service starting at 2 pm. There will also be at time of reflection and a reception following the service.
Chapel of the Resurrection Funeral Home is on the campus of Cedar Park Church, at 16300 112th Ave. NE, Bothell, Washington 98011
Comments
There are no comments available.