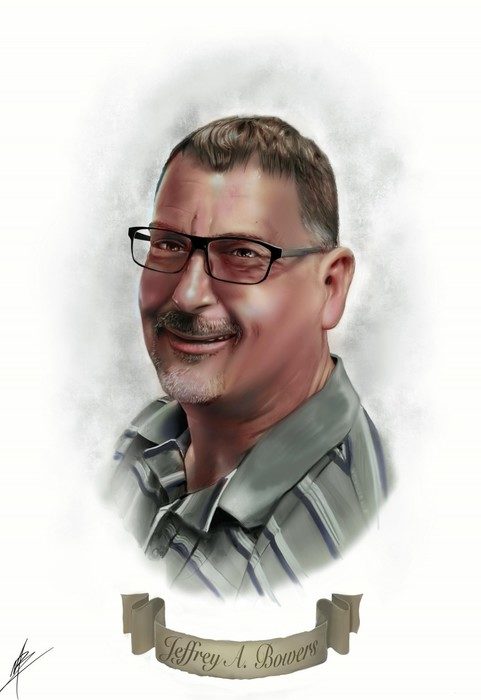 Jeffrey Allen Bowers
Obituary
Jeffrey A. Bowers passed away on December 10, 2020 at his home in Kirkland, WA with his family by his side, where he lost his short battle with Glioblastoma brain cancer. Jeffrey was born on May 20, 1960 in Puyallup, WA to his loving parents, Willis Leon and Margaret Hope Bowers. Jeffrey grew up in Sumner, WA and graduated from Sumner High School in 1978. During his senior year at Sumner High he was an exchange student studying abroad in El Salvador. He returned home from the exchange program days before his high school graduation and had the honor of being presented his high school diploma by his father who was serving on the School Board at the time.

Jeffrey received his Associates of Arts from Highline Community College in 1980. After Highline he attended Western Washington University for a short time before transferring to Central Washington University (CWU) in Ellensburg, WA where he graduated in 1984 with a Bachelor of Science in Biology.
As a student at CWU Jeffrey created the very first student computer lab on campus in the library. The lab, one of few in the state, featured nine Radio Shack TRS-80 Model IIIs, eight TRS-80 Model IVs and nine hardcopy printers. The University was so impressed with this project that they offered him a full-time civil service position as a Systems Analyst Programmer upon graduation. Jeffrey worked at CWU for four years continuing to support and expand the computer lab. Central was also where he met his future bride, Lori K. Lohman. The two were married in Ellensburg on February 16, 1985.
In September 1988 Jeffrey left the University and moved to Kirkland, WA so that his wife could begin a career with US Customs Service. This was the beginning of a 32 year legacy at the Lake Washington School District. When Jeffrey started at the District, he was one of just a handful of employees who made up the Computer Center which was located in Kirkland.
In 1990 Jeffrey provided computer networking support for Lake Washington VocTech, which at the time was part of the Lake Washington School District. While at the VocTech he supported many computer projects including installation of their Financial Aid Software. When the VocTech decided to become independent from the school district, Jeffrey made the tough decision to return to the District to help build their first wide area network using AppleTalk and a centralized data center.
While working at the District, Jeffrey and Lori grew their family. On May 24, 1991 their daughter Amanda was born. Twin sons, Brian and Kevin joined the family on April 18, 1994. Jeffrey was a very involved father who never missed a parent-teacher conference, school activity, or sons' or daughter's baseball, softball, or soccer game. He helped to co-Lead his children's Camp Fire groups and participated in numerous Camp Fire and volunteer projects with his family. He was also quite the handy man. There wasn't anything around the house he could not fix and he enjoyed home improvement projects. He was most proud of the lawn shed and garden retaining wall that he built.
While Jeffrey lost his recent battle with brain cancer, he survived a previous benign brain tumor in 2004. That was a battle that he fought alongside of his 14 year-old daughter, Amanda, who also had a benign brain tumor at the same time. They each had a long arduous road to recovery and together they helped each other get through it.
As the District grew, so did the server farm and network. It could no longer be held in a closet, so when the District moved into the new Resource Center in Redmond, a full data center and network Main Data Frame (MDF) was added with Jeffrey as the primary lead on implementation. Jeffrey was a key administrator and engineer weathering such issues as Y2K and the conversion from AppleTalk to an IP ethernet based network with Microsoft Windows and Active Directory.
In the 2010s the Internet came to the forefront. Once again, Jeffrey helped by establishing a wide area fiber network connected to the cloud. District services were moved out of the Data Center into the cloud and a one-to-one laptop program for students launched as the District grew to the second largest in the state, serving 31,000 students and consisting of 33 elementary schools, 14 middle schools, and 9 high schools. Jeffrey was still employed at the District at the time of his death.
Jeffrey is survived by his loving wife of 35 years, Lori Kristie (Lohman) Bowers; his daughter Amanda Kate of Seattle, WA; son Kevin Adam Bowers of Kirkland, WA; and son Brian Clark Bowers of Edmonds, WA. He is survived by his mother, Margaret Hope (Pierce) Bowers of Puyallup; brother Mark William Bowers and his wife Peggy of Bothell, WA, and their two adult children Stuart and Jason Bowers. Jeffrey also leaves behind a brother, Paul Kevin Bowers and his partner, Valerie Crosby, both of Scottsdale, AZ. Jeffrey is proceeded in death by his father, Willis Leon Bowers, and his sister, Denise Lynn Bowers. He is also survived by numerous aunts, uncles, and cousins.
Perplexed as to how and why he and so many other family members have had brain tumors, Jeffrey decided to donate his brain to The Brain Donor Project at UCLA. Jeff's brain will now be used in as many as 100 research projects to help scientists from various disciplines learn more about not just glioblastoma, but numerous brain and nervous systems diseases and disorders.
Interment Services will be held on Friday, January 15, 2020 at 2:30 p.m. at Sunset Hills Memorial Park in Bellevue, WA. A memorial service will be held on Saturday, January 16, 2020 at 2:00 p.m. at the Chapel of the Resurrection in Bothell, WA. Family and friends are invited to the Bowers Residence after either ceremony.
In lieu of flowers, the family asks that you make a cash donation to:
The Brain Donor Project
P.O. Box 111002
Naples, FL 34108-1929
or
The charity of your choice that pursues scientific research or serves the underprivileged.
In loving memory,
The Bowers Family
Comments
George Ainsworth (Posted: January 12, 2021)
I had the privilege of working with Jeff for 20 years. He was a smart, honorable man. Vaya con Dios.
Wayne & Glenna Florence (Posted: January 11, 2021)
Our thoughts and prayers are with you.
Don & Penny Marlow (Posted: January 08, 2021)
Rest In Peace