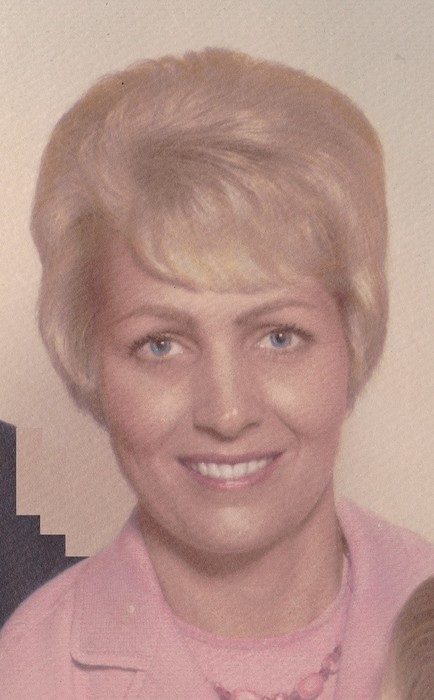 Dollie Kosters
Obituary
Dollie Christine Stapleton was born in Oak Park, Georgia on June 22, 1938. At her daddy's first glance, he said she looked like a doll, thus her well-appointed first name. Her daddy was a sharecropper, and Dollie and her older brother Joe, picked cotton on farms with no modern conveniences. At age 9, the family, now bigger with two younger sisters Carol and Lillie, moved to Ft. Lauderdale. Her daddy died not long afterwards. It was not an easy life for Dollie., her mother, and her three siblings, but she did get the wonderful opportunity to experience her senior year of high school at a boarding school in Tennessee.
After high school, Dollie worked to support her family. Joe came home to visit one holiday and brought his friend, Tony Kosters. She and Tony, an older man, began dating and were married on September 20, 1958. Tony decided that they should move to Western Washington, his home, and Dollie came along..reluctantly. In 1962, their first child, Anthony Michael, was born, and Debra Lynn followed in 1965. Dollie, Tony, and their kids enjoyed several years at a house they built on Mercer Island. Then it was back to Florida for nine months to learn that none of them, not even Dollie, enjoyed the heat and bugs. The family came back and lived in the Silver Lake area for a couple years before building a new home on some acreage in a little town of which few of their friends were aware. That little country town was called Woodinville. Dollie and Tony worked very hard to raise their kids and send them to Christian schools and college.
Dollie had been involved in Republican politics all her adult life, but as her children moved away, that became her full-time job. A full-time job for which she received no pay, as Tony used to point out occasionally. She worked and recruited, and was elected Chair of the 45th District, holding that position for over 20 years. Chances were if you mentioned the word Dollie in political circles, people would knowingly nod their heads.
In 1996, she joyfully welcomed her first grandchild, Caroline, and later came brothers Ben and Danny. She adored her grandchildren and loved to spoil them with her time and gifts (and gifts, and gifts). She made the new home that she and Tony had built, into a fun wonderland for them.
After Tony's passing, Dollie wound up in Kingman, Arizona near Mike. She made a wonderful group of friends. During her final visit to Seattle for Caroline and Clayton's wedding, she was able to see lots of friends and family. On January 23, 2019 she was brutally attacked in Kingman. She fought for her life but succumbed to her injuries on February 25th.
Dollie loved her family, her church, and her friends in politics and the Daughters of the American Revolution. She was a devoted wife, mother, and grandmother. She leaves behind her son Mike, daughter Debbie, son-in-law Marv, three grandchildren, brother and sisters and scores of relatives in Georgia, Florida, and Washington.

Comments
There are no comments available.