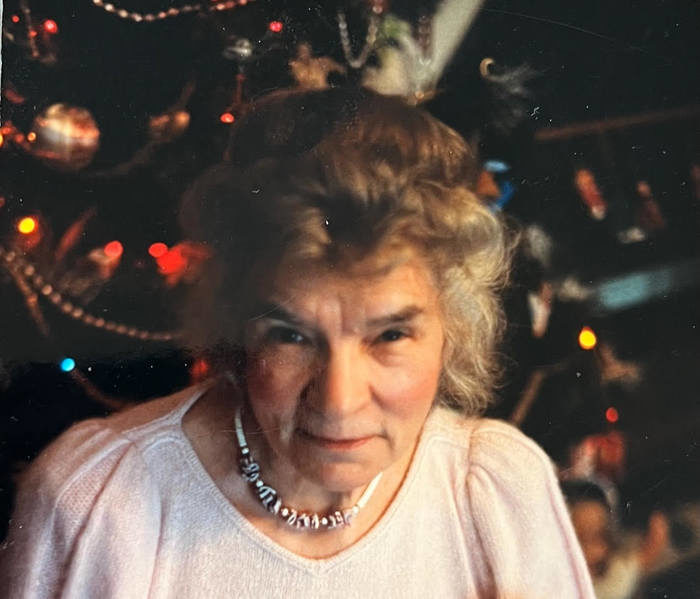 Rubie "Ruby" Margaret Kleps
Obituary
Rubie "Ruby" Margaret Kleps, 93, of Stanwood, Washington, passed away in her sleep and entered Glory on Friday morning, January 20, 2023, at the Warm Beach Senior Community in Stanwood, Washington.
Rubie was born in Beaver Flats, Saskatchewan, Canada on August 1, 1929. She was the eleventh of twelve children born to Abram R D Klassen and Margaretha (Braun) Klassen.
In 1938, Rubie made a commitment to Jesus Christ as her Lord and Savior after a conversation with her older brother, Ernie. After graduation from high school in 1946, Rubie attended Moose Jaw Union Hospital School of Nursing (Class of '55) and graduated from Millar Memorial Bible Institute (now Millar College of the Bible) in 1958.
Rubie was attracted to nursing and began working as a Public Health Nurse. A "chance" meeting at Valley View Bible Camp, where she was working as Camp Nurse, led to romance and shortly thereafter marriage to Alfred "Al" Kleps, who was pastoring Elim Lutheran Brethren Church just across the border in Malta, Montana. Al and Ruby were married on November 25, 1961.
After a short time in Malta, which Ruby was later to call her "favorite place to live", Al's pastoral work led him to First Lutheran Church on Puget Island, Washington. While there, Ruby went back to school to meet the requirements for Washington state nurses so she could resume her nursing career in the United States.
In 1969, Al and Ruby, with their two sons, moved north from Puget island to Stanwood, Washington where Al pastored Zion Lutheran Brethren Church until 1979. During this time, Ruby resumed her nursing career at Josephine Sunset Home (now Josephine Caring Community) where she worked part-time to help support the family.
In 1980, the family moved a few miles south of Stanwood to Warm Beach. Ruby continued her nursing career at the Elmer McDowell Health Care Center (now Warm Beach Senior Community) which was just a mile away from their new home in Warm Beach. Ruby served as a nurse at Warm Beach for over 25 years and was honored as the Nurse of the Year in 1989.
Many friends and family members enjoyed the warm fellowship of Ruby and Al in their home at Warm Beach. Countless hours were shared around their table eating, talking and laughing together. Ruby was renowned for her wonderful baking (especially "buns") cooking and hospitality. Ruby officially retired from nursing in 2006 but continued to lovingly care for friends, family members and even the strangers that entered their home.
In 2016, Ruby was admitted as a resident of Warm Beach Senior Community where she continued to encourage fellow residents and staff. She enjoyed frequent visits with Al and was able to meet her great-grandchildren before her peaceful passing in 2023.
Rubie is survived by her sons Ryan (Grace) Kleps and Joel (Joyce) Kleps, grandchildren Krystal (Rick) Schneider, Karissa (Grayson) Meyer, Tyler Kleps, Hannah Kleps, great-grandchildren Indigo Schneider and Fawna Schneider as well as numerous nieces and nephews.
Rubie is preceded in death by her husband Alfred, her parents and eleven siblings.
Ruby was an optimistic, fun-loving woman who found joy in serving others and willingly followed the leadership of her husband, Al. She was willing to try new things and loved to travel, especially if it meant seeing her Canadian family in Saskatchewan. She often subjugated her desires to the needs and desires of others. In addition to serving her nursing patients, she acted a friend, confidant, mentor and even "Mom" to members of the nursing staff. As a mother, she faithfully prayed for her family and their families. Her greatest desire was for loved ones to hear and believe the words of Jesus found in John 3:16. "For God so loved the world that He gave his only begotten Son that whosoever believes in Him should not perish, but have everlasting life."
Although her family is saddened by her departure, we are grateful that she has peacefully entered her eternal home and is now residing with Jesus and so many of her family. We are confident that we will see her again in our renewed bodies when it is our turn to change our address as well.
Visitation for Ruby is scheduled for February 2, 2023 from 4 - 8 PM at the Chapel of the Resurrection in Bothell, Washington.
A graveside service is scheduled on February 3, 2023 @ 10 AM at Tahoma National Cemetery in Kent, Washington.
A memorial service is planned for February 3, 2023 @ 2 PM at Three Tree Community Church in Burien
,
Washington.
Comments
There are no comments available.