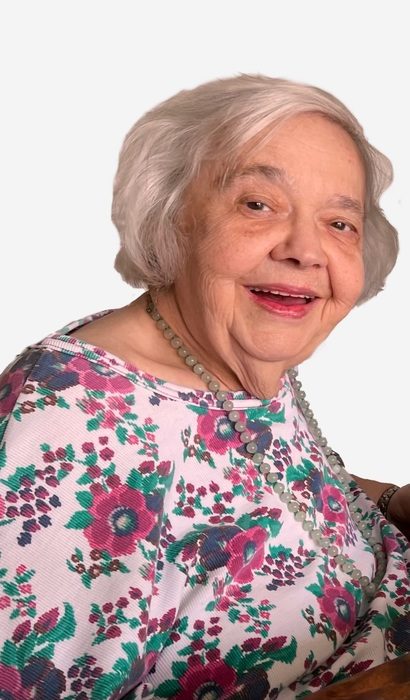 Jane Marie Lawson
Obituary
Jane Marie Lawson
June 19, 1931- November 24, 2021
Jane Marie Treiber Lawson was born June 19, 1931 in Rochester, New York, to Gertrude & Arthur Treiber, the second of three girls. Jane was raised in Rochester. She did bookkeeping for Acme Tool & Die there after high school.
As a young adult, she moved to Montana with her father and younger sister Karen to be near her older sister Ellen and her family. She met her future husband, Don C. Lawson, at a young adult social at Gold Hill Lutheran Church. They would be married for 50 years, raising a family of six, before Don passed in 2001. She worked at Metals Bank, as well as St. James Hospital. Eventually, she went to work at the new student union building of Montana Tech. Alongside these jobs, Jane was best known for making pies and became known as "The Pie Lady" delivering homemade pies to Matt's, Raymond's Copper Kitchen, Harrington's, & The Coffee Cup among others.
Jane had a soft spot for those in need, sharing her home and love of traditions at holidays with those who had no other place to go. This also led to fostering children along with her own brood. She developed a love for the outdoors at an early age in New York, going hunting & fishing with her dad. This continued in Montana as well, where she loved family camping & hunting trips, more for the time together with family even, than the hunt. Not to say that she wasn't a serious hunter, once getting a huge muley near her beloved Elkhorn. She also became an excellent Trap & Skeet shooter winning the city championship and one time beating her husband and brother-in-law Howard at the Butte Trap and Skeet turkey shoot.
Jane's love of travel led to one very memorable trip driving a VW bus, with the kids, for two months across the country visiting friends and family. She and the family watched the moon landing from a dairy farm in upstate New York. In later life, she and Don would partially repeat this trip and continue on into New England as well.
Family was important. They had many family card games throughout the years. She and Don were active in square dancing, pinochle group, and scouting. More importantly, Jane and Don were active members of Gold Hill Lutheran Church for more than 40 years. And after moving to Seattle in the 90's, they became active at St Peter's by the Sea in Edmonds.
Jane enjoyed all that Seattle had to offer. Whether in Washington or Montana, Jane loved her family. She made a point to be actively involved in not just her children's lives, but her grandchildren's lives too. The grandchildren were privileged to have had wonderful 'Grandma/ Grandpa' days where they were individually spoiled.
The focal point for her was her family which was large. She raised six children. Michael (Annette) Lawson of Butte; Terrance (d) (Kim E) of Kennewick; Brad of Butte; Tana (Gunther (d)) Baumler of Snohomish; Mark (Tina) of Seattle; and Bret (Kim) of Willsboro, NY. She then became grandmother of 23, Great-grandmother or "GG" to 40 and great-great grandmother of 5! She had many beloved nieces and nephews, and friends too numerous to mention.
Jane passed peacefully in the early hours on Wednesday, Nov. 24th, after having been visited by family throughout the day before. She is preceded in death by her husband Don, her son Terry, and sisters Ellen Rohret of Butte, MT and Karen Butler of Rainier, OR
Services will be held at Chapel of the Resurrection in Bothell, Washington on January 22, 2022 with graveside services in Montana to follow at a later date.

Comments
There are no comments available.