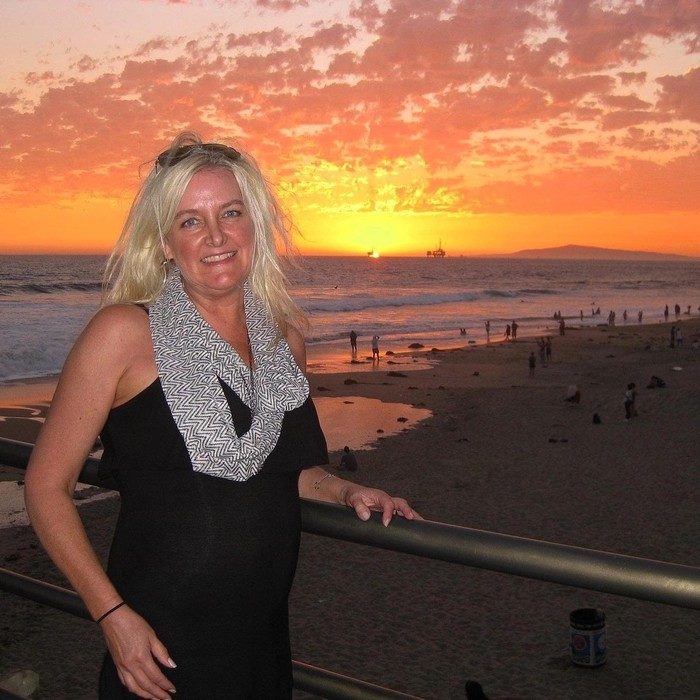 Deborah Lynne Jonsson
Obituary
January 6, 1962 - March 31, 2021
Deborah Lynne Jonsson was called home on March 31, 2021.
Deb was born to Al and Marion Wilfong on January 6, 1962 in Toronto, Ontario. Deb and her older brother Don were raised in Peterborough, Ontario. Deb's parents, Al and Marion, were active within the Salvation Army and her experience here laid the foundation for a life of spirituality and selflessness.

Deb spent the summer of 1983 in Laguna Beach, CA where she met Dan Jonsson. Deb and Dan would later marry and have three boys together – Devon, Derek, and Danny. Raising three boys is no small task, but Deb was a natural-born mother. Whether she was driving the boys to practice, staying up late to finish class projects, running countless loads of laundry, or keeping everyone fed – Deb could handle it all effortlessly. There is certainly a special place in Heaven for mothers with three boys.

Nothing made Deb happier than a house full of loved ones. Affectionately known as the "hostess with the mostest", Deb loved to entertain and graciously welcomed everyone into her home. Her boys would often come home to find their friends in the kitchen, chatting with Deb over one of her legendary homecooked meals. While she was a mother of three, Deb helped raised many more kids over the years.

Despite the distance and the demands of being a mom, Deb always made time to stay in touch with her family back home in Canada. Her nieces, Danielle and Lauren, and nephew, Bradley, always held a special place in her heart.

Deb is survived by her three sons Devon (Barbara), Derek (Jenni), and Danny, her parents Al and Marion Wilfong, her brother Don (Leeanne), and grandchild Lukas.

This is not goodbye, this is see you later.
In lieu of flowers, donations in Deb's memory can be made to Salvation Army at www.salvationarmyusa.org/usn.

Comments
(Posted: May 18, 2021)

Kathleen Steoger (Posted: April 22, 2021)
So many hearts are broken missing your beautiful smile, hearing your kind words and loving hugs. Deb had a heart so wide open it enveloped everyone who knew her. Her home was always opens, a place where kids knew they could hang out. She was a second mom to so many. Keep the music and light on for us Deb we will dance again.
Patti Holladay (Posted: April 20, 2021)
I was grateful to be taken in by Deb's love of family! She welcomed us and I know loved our daughter, Barbara like her own child! One of the last memorable days was her joining us to help Barbara find her dress for the wedding! I'm so glad she was there as I know being a part of the day was special for us mom's! May she Rest In Peace and her legacy live on through her sons!