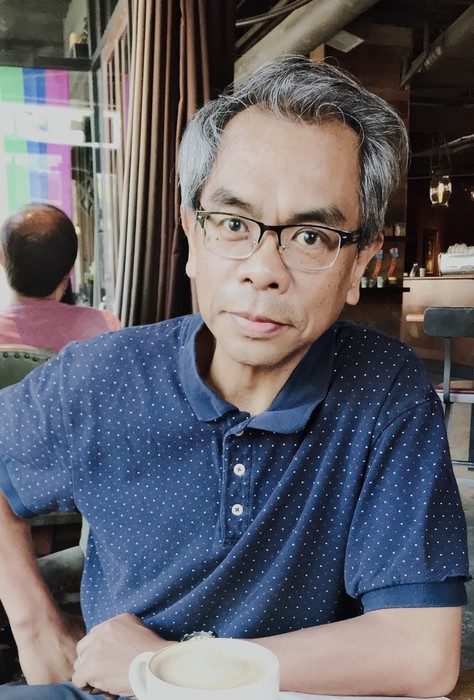 Carlos Ramilo
Obituary
Carlos Estacio Ramilo, 63, died on May 12, 2022, after a long battle with cancer. Carlos passed away in his Mill Creek, WA, home surrounded by his wife and four daughters.
Born in Quezon City, Philippines, Carlos was the oldest of four children born to Owen & Elena Ramilo. The family arrived in the United States in 1968, when Carlos was nine years old. In his youth, Carlos was the family's fearless leader, faithful protector, and valiant trailblazer. Being the eldest child in the family, it was natural for him to reach life's milestones first--but Carlos did so with zeal and creativity nonpareil. He was constantly exploring new territory: he taught his family the ways of American culture, introduced them to sports and competition, showed them the way to university, and eventually started the family's migration from suburban Illinois to the West Coast. He was legendary among the neighborhood kids in his exploits in marble shooting, sandlot baseball, and schoolyard basketball.
As a student, Carlos reveled in logic and ontology. He was elegant and persuasive in his arguments, an enforcer of precise thought and language, and a voracious reader of science fiction, philosophy, and historical biographies. Carlos had one particular love in academia: mathematics. In high school, he considered the school's AP Math teacher as his best friend. He competed on the International Math Olympiad team and won a Ross Math Scholarship to the University of Chicago. At the age of 16, Carlos was recruited to study physics at Caltech, so he left high school after his junior year to head to Pasadena. He eventually graduated from UC Santa Cruz with a degree in math.
As a young adult, Carlos was the first in his generation to launch a professional career, buy a home, and start a family. He served as a role model and selfless mentor all along the way. At his first job after college, he worked for Farmers Insurance Group in Los Angeles, where he met his
future wife, Hanna. He also worked as an actuary for a subsidiary of Lloyd's of London and as a software developer for Oracle and AT&T.
But Carlos considered his professional career as a distant second in priority, after his family. The family cherishes their memories of Carlos as a generous provider, tireless teacher, enthusiastic coach, and humble child of God. The family enjoyed the many occasions when Carlos combined long work trips with family vacations, especially overseas and in sunny climes. The joy and togetherness that the family experienced during the vacations far outweighed the hours of bad puns they had to suffer through.
Carlos is survived by his wife Hanna (formerly Meritt) Ramilo; daughter Charlene Madson and son-in-law Ryan, granddaughters Rhoslyn, Camilla, and Philippa; daughter Meredith Woo and son-in-law Eric; and daughters Anna and Kajsa. Carlos is also survived by sister Maria Fong, brother Manuel Ramilo, sister Ditas Hunt, and their respective families.
The family will celebrate Carlos's life and spirit at Chapel of the Resurrection, in Bothell, WA, at 11 a.m. on Saturday, June 11, 2022.
Comments
Hanna Ramilo (Posted: June 24, 2022)
Thank you all for coming to Carlos' "Celebration of Life" it was so good to see you! Unfortunately, some of you I did not get to talk to in person but your presence was felt.and appreciated. I certainly hope you can reach out to me personally when things have settled down. ❤️ and Blessings—Hanna