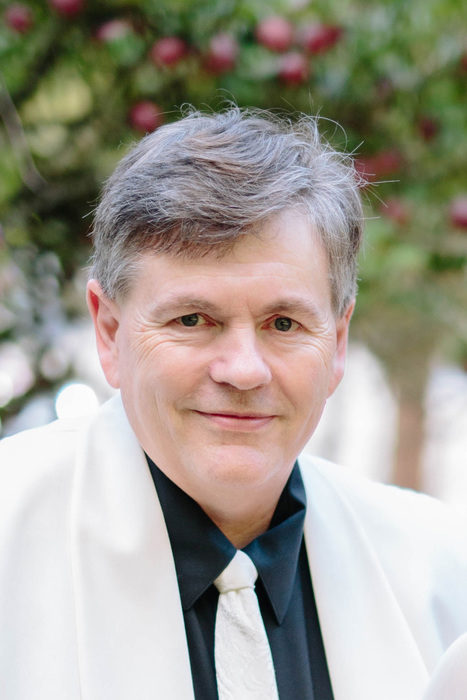 Robert William Schofstoll
Obituary
Bob Schofstoll, 61, died unexpectedly on February 21, 2023 due to respiratory failure. Bob was born in Spokane, the first child of Walter and Delores Schofstoll. When he was three the family moved to Wenatchee where his father was a school teacher. Bob cherished growing up in the valley, graduating from Wenatchee High School in 1979.
He attended Wenatchee Valley College for two years before transferring to Washington State University. During that time Bob became a born-again believer in Jesus Christ, and every day for the next 43 years he kept Jesus at the forefront of his Spirit-filled life.
While at WSU he joined Maranatha campus ministry and remained active for more than ten years. He also was passionately involved with Operation Rescue, devoted to protecting the lives of the not yet born. In Pullman he met his first wife Lynn, whom he married in 1985 and raised two sons, John and James. The family moved to Bothell in 1995.
Most of his working career was spent in the pizza industry, and over the years he held every position imaginable, from delivery driver to store manager. His other interests included racing homing pigeons, deer and elk hunting, conservative politics, and following sports, especially college football and his beloved WSU Cougars.
In December 2017 Bob met Donna Gibbs, a praise and worship leader at his church. They married in September 2018, honeymooned on the Oregon coast, and settled in a new home in Bothell. The last five years of Bob's life were among his happiest.
Bob was preceded in death by his mother Delores and father Walter. He is survived by his wife Donna, sister Kathy, brother Steve, sons John and James, stepsons Christian and Jared, and numerous nieces and nephews.
A celebration of life service is planned for 2 pm Saturday, March 11 at Snoqualmie Valley Alliance Church in Fall City, WA.
Comments
There are no comments available.