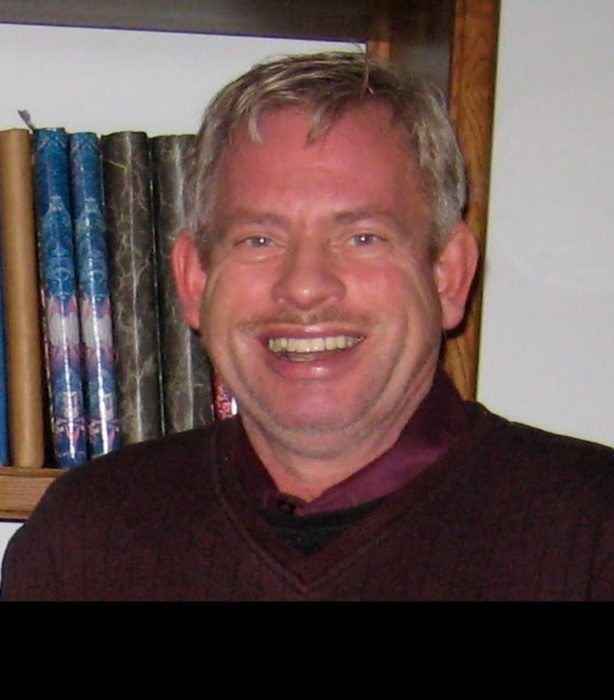 James (Jim) Charles Wagner
Obituary
James (Jim) Charles Wagner, 64, of Lynnwood, Washington formerly of Grosse Pointe, Michigan passed away on May 3, 2022, at Overlake Medical Center in Bellevue, WA. Jim fought Type 1 Diabetes valiantly during his life.
Jim was born in St. Clair Shores, Michigan on August 11, 1957. Jim was the youngest of three boys born to the late Donald Francis Wagner and the late Ruth Lillian (Merrell) Wagner. He graduated from Grosse Pointe High School in Michigan where he played on the hockey team. He graduated from St. Clair College in Michigan with a Registered Nurse degree. He worked as a registered nurse in the emergency room of St. Joseph Hospital in Mt. Clemens, Michigan. Later, he specialized as a cardiac/catheterization nurse. Throughout his nursing career, Jim was known as kind, gentle and compassionate with both his patients and his co-workers. Jim was a member of the Cherokee Native American Tribe certified by the Bureau of Indian Affairs Tahlequah Agency.
Jim met his wife when they were both working as nurses in Mt. Clemens, Michigan. Jim was married to Roberta (Bobbie) Roberts on July 27, 1984 at St. Mary's Queen of Creation Catholic Church in New Baltimore, Michigan. They enjoyed 37 years of loving marriage together, most of that time in Washington state. Jim and Bobbie moved to Washington in 1990 where Jim began his own business as a real estate courier in addition to his work as a nurse at Stevens Emergency Room in the Seattle area.
Jim was an avid sports fan of the Seattle Seahawks, Detroit Tigers, and Seattle Krakens. In his youth he played ice hockey, football, and he enjoyed scuba diving, and skiing. He loved boating and swimming in the Great Lakes of Michigan and in the Pacific Ocean.
Jim volunteered anywhere he was needed. He was a member of "Voices of Antioch" and loved touring around the country with the 100-person choir, especially guest performances in Detroit area churches and special performances at Benaroya Hall, home of the Seattle Symphony. Jim loved all kinds of music. Jim was also actively involved with Bobbie in raising his only child, Rachel. He gave his time, energy, and unconditional love to Rachel in all of her endeavors. He was so proud of Amelia and Marietta (his young granddaughters) and especially cherished the precious time he had with them.
Jim is survived by his loving wife, Bobbie, daughter Rachel (Mike) Marchetti and granddaughters Amelia and Marietta of Pittsburgh, Pennsylvania; brothers John (MaYung) Wagner and Robert (Jodi) Wagner of Gaylord, Michigan. Many nieces and nephews including Daniel (Gina) Wagner, Kimberly (Ken) Ennis, Jessica (Ted) Maschke, Adam (Kaitlyn) Palmer, Brandi Wagner, Theresa (Alex) Romagnolo, Janna McGough, Sean Wagner-McGough, and sisters-in-law Lori (Joe) Wisniewski, Barbara (Joe Lubaway) Roberts, Monica (Steve) Dryden, and Anita (Joe) Kelly as well as many other family, close friends, and neighbors.
Jim is preceded in death by his parents, and brother-in-law & sister-in-law, Glenn and Carolyn Roberts.
Jim's memorial service was held May 14, 2022 at the Chapel of the Resurrection in Bothell, Washington with Jim's long-time friend and spiritual advisor, Pastor Ravon Johnson officiating. The memorial began with bagpiper Neil Hubbard performing at the beginning and ending with "Amazing Grace". Several friends and family spoke well of Jim. A slide presentation of Jim through the years was given. The service can be viewed at https://vimeo.com/708803366/a471c0b159 There was no visitation. Funeral arrangements were handled by staff of the Chapel of the Resurrection, Antioch Bible Church, and Embassy Bible Fellowship. Memorial donations may be made in Jim's name to The Diabetes Research Institute Foundation https://support.diabetesresearch.org/ or to the charity of your choice.
Comments
Roberta (Posted: June 05, 2022)
Thank you for posting this for me. Thanks to all of you who supported me in this difficult time. Jim was my friend and husband who I will miss greatly. However I know he's in heaven and I will see him again, with a new body and no pain or tears.
Barbara Roberts (Posted: June 02, 2022)
Dearly missed by so many. May you Rest In Peace brother-in-law.