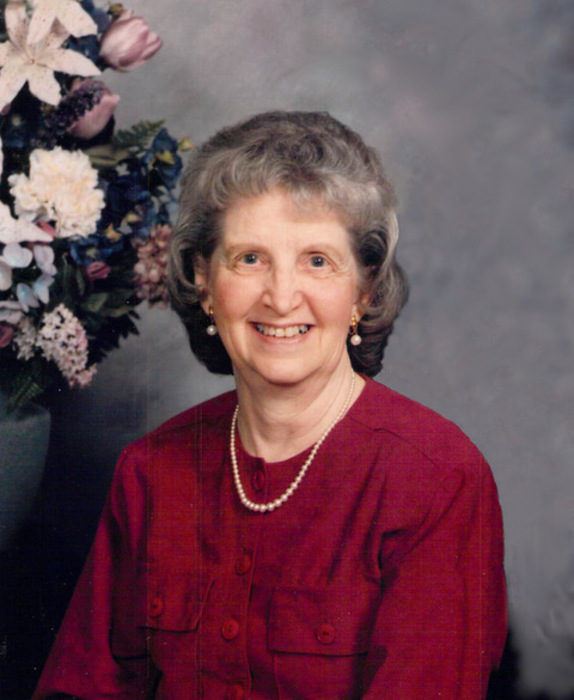 Evaleen (Deavers) Brothers
Obituary
Joyce "Evaleen" (Deavers) Brothers, a resident of Portland, Oregon, passed away on the morning of January 7th, 2022 at OHSU hospital at the age of 92.
Evaleen was born Aug 1, 1929 in Arkansas City, Kansas to Joseph Robert (JR) Deavers and Sybil Sophia Day. She was the oldest of three children growing up in southern Kansas and northern Oklahoma with her two brothers Joseph Robert (Bob) Deavers Jr. and Dale Eugene Deavers.
As a young teen during WWII she helped in the family bakery in Caldwell Kansas. The family moved to Henrietta Oklahoma in 1946 where she started high school and her father started a bus line. Evaleen graduated high school, went on to receive a BA from Central Bible Institute where she met her future husband, Robert (Bob) Allen Brothers. They were married on June 10, 1955 in Springfield Missouri and then raised three children, Joseph Lee, Carol Ann and Edward Allen in Oklahoma, Washington and Oregon as work opportunities led them on. Evaleen had a great love of music playing piano, organ, singing, and encouraging her children into music. She had a rewarding career as a legal and executive secretary before retiring from the Westinghouse-Hanford company in Richland, Washington. Bob and Evaleen moved to the Kenmore, Washington area in 1995 to be closer to grandkids.
Evaleen is survived by her three children, Joseph, Carol, and Edward, 7 grandchildren, and great grandchildren; she is predeceased by her parents, spouse, Robert Allen (2016), and siblings Dale Eugene (2016), and Joseph Robert (2019)
Funeral services are 2:00PM on Jan 29th, at Chapel of the Resurrection in Bothell, Washington. Viewing before and reception to follow.
Memorials may be made to your local women's shelter or foodbank.
Comments
There are no comments available.