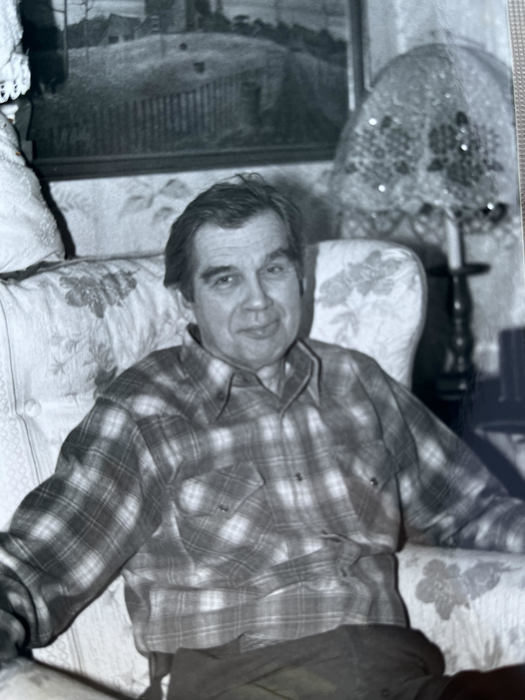 Alfred "Al" Donald Kleps
Obituary
Alfred "Al" Donald Kleps, 94, of Stanwood, Washington, passed from this Earth into Glory on Sunday morning, July 31, 2022, after a short hospital stay at St. Francis Hospital in Federal Way, Washington.
Al was born in Bridgeport, Connecticut on November 1, 1927. He was the oldest of two children born to Ferdinand Gustav Kleps and Jennie (Block) Kleps.
After graduation from Stratford High School in 1946, Al was inducted into the Army and sent to Japan as part of an occupation assignment towards the end of World War II. It was during this time, that Al made a commitment to Jesus Christ as his Lord and Savior and began praying about what God had in mind for him next.
Al was released from his military obligations in 1948. Although a gifted artist, Al felt called to become a Minister of the Gospel and enrolled at Concordia College in Moorhead, Minnesota.
Upon graduation, Al, accepted a call to Elim Lutheran Brethren Church in Malta, Montana. It was during this time that Al met the Canadian love of his life, Rubie Klassen, at Valley View Bible Camp in Saskatchewan, Canada. Al and Rubie were married on November 25, 1961.
Al's pastoral call next led him to Puget Island, Washington, where he served at First Lutheran Church.
In 1969, he and Ruby, with their two sons, moved north from Puget island to the Puget Sound. Al accepted a call to Zion Lutheran Brethren Church in Stanwood, Washington where he served as pastor until 1979.
After retiring from vocational ministry, Al and Ruby moved a few miles south of Stanwood to Warm Beach, Washington, where they spent many joyous years together. Many friends, family members and even strangers enjoyed the warm hospitality shown by Al and Ruby in their home at Warm Beach. Countless hours were shared around their table eating, talking and laughing together. Al never tired of sharing the Gospel with those who entered their home and praying for their needs and concerns. Although retired, he continued to pastor those who entered his life on purpose or by "chance"
Al is survived by his loving wife, Rubie "Ruby" Kleps, sons Ryan (Grace) Kleps and Joel (Joyce) Kleps, grandchildren Krystal (Rick) Schneider, Karissa (Grayson) Meyer, Tyler Kleps, Hannah Kleps, great-grandchild Indigo Schneider and numerous nieces and nephews.
Al is preceded in death by his parents and sister, Shirley Ronneng/Reese.
In his time here, Al was known as a quiet and kind man who looked out for the needs of others. He was not one to blow his own horn, but deflected any praise and glory to God. He loved spending time with his family and extended family. He enjoyed reading and would spend many hours doing so, especially the Bible.
Though he was often quiet, he would get excited about telling others about Jesus and how much He loves us. His greatest desire was for those he met to hear and believe the words of Jesus from the book of John, chapter 3 verse 16. "For God so loved the world that He gave his only begotten Son that whosoever bleieves in Him should not perish, but have everlasting life."
Although his family is saddened by his departure, we are grateful that he has peacefully entered his eternal home and is now residing with his Father in Heaven. We are confident that we will see him again in a new and better state when it is our turn to change our address as well.
Visitation for Alfred is scheduled for August 15, 2022 from 4 - 8 PM at the Chapel of the Resurrection in Bothell, Washington.
A graveside service is scheduled on August 16, 2022 @ 10 AM at Tahoma National Cemetery in Kent, Washington.
A memorial service is planned for August 16, 2022 @ Noon at Three Tree Community Church in Burien Washington.
Comments
Marlene (Pearson-Bergquam) Dudley (Posted: August 15, 2022)
I remember Pastor Al so well as my mother attended Zion Lutheran Brethren Church. He and Ruby were so kind and always had a cup of coffee and homemade rolls, cookies, etc. and were such a joy to visit together. Their home was warm and it was evident they loved people and made you feel special. There was no doubt in your mind that Pastor Al loved the Lord and wanted others to know His Savior, too.