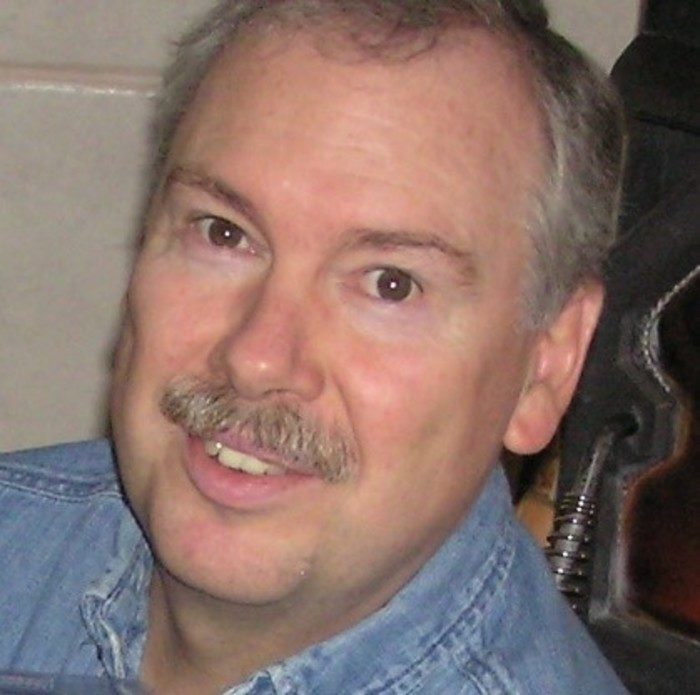 James Devoe
Obituary
Beloved husband, father, brother and friend, James Leroy Devoe (Jim) went to be with his Lord and Savior on August 2, 2021.
Jim was born in Centralia Washington, on March 18, 1957 to Charles Howard Devoe and Rita Myrtle Devoe. He joined an older brother Charles Timothy Devoe and 18 months later little sister Janice Christine Devoe (Kirby) joined the family. He graduated from Lake Washington High school in Kirkland and attended Bellevue Community College.
Jim was dedicated to the Lord as a newborn by the family's beloved pastor Alfred P. Knudson, affectionately known as AK. The family moved to Kirkland when Jim was 6 and began attending Kirkland Assembly of God. Eventually Pastor Knudson moved to Kirkland to Pastor the church. Over the next 25 years the Devoe and Knudson families became very close. As an adult, Jim and AK became good friends, spending many hours hiking the Cascade Mountains together. Jim's teachable spirit allowed him to be mentored and discipled during their time together.
During the 25 years that his family attended the Assembly of God, Jim grew in his relationship with God. He exemplified a servant's heart by always being available to provide transportation for young people in the youth group, so that no one would miss out on the opportunity to hear about God.
In 1980 Jim began working at IDD Aerospace. He was a faithful hardworking employee; whose steady presence and stability will be greatly missed by his friends and co-workers.
As time went on, Jim and his parents moved to Snohomish where they began attending Snohomish Faith Assembly. While Jim was on a family vacation in Wyoming; a young lady named Lynn Browning quite literally stumbled upon the church and decided to stay. When Jim got back, there she was… it was love at first sight… for Jim (it took Lynn a little longer…but not too long). They were married on November 19, 1994. On July 15, 1997; they were blessed with their first child Peter James Devoe. On March 18, 2000; Jim got an amazing birthday present; his second son, Andrew Charles Devoe. Last but not least, their final, feisty blessing was born on August 31, 2002, Kathryn LuAnne Devoe.
Second only to his relationship with God, was Jim's love and devotion for his family. He was an amazing father and a loving and dedicated husband. His strong faith and servant's heart were an anchor to his them. Jim enjoyed working with his hands, building models when he was young and later projects for the home he and Lynn made together. He also loved teaching his children life skills from riding bikes, how to drive, how to use tools in their shop and car repairs. He led his family spiritually and practically through his steadfast, solid example.
Jim's gentle, caring and meek spirit was an example of the character and love of Jesus. Because of this, he faithfully served in every church he attended as board member, treasurer, greeter, youth group and Royal Rangers leader. Because of his love of studying God's word, his favorite way to serve God was through teaching Sunday school. He spent many hours pulling together resources to make his journey through the Bible for his class interesting.
Jim is survived by wife Lynn Devoe, Children Peter Devoe, Andrew Devoe and Kathryn Devoe, Siblings Janice Kirby and Tim Devoe; and many nieces and nephews. He is preceded in death by his mother Rita Devoe, Father Charles Devoe along with his close Uncle and Aunt Lewis Devoe and Betty Lynch along with many other uncles and aunts.
Comments
Paula Nelson (Posted: December 12, 2021)
I just recently learned of Jim's passing. I'm so sorry Lynn! I can't imagine your pain. What a tragic loss for you all. ((hugs))
Susan Brenner (Posted: August 12, 2021)
Jim was a dear cousin. I will miss seeing him the next time I am able to get back to the area.
Scott and Toni Murphy (Posted: August 12, 2021)
We are saddened upon hearing of Jim's passing however we are certain that he is now in the presence of our Lord Jesus. We so much enjoyed having Jim as our Sunday School teacher. His dedication to his family was so evident, we loved to see the Devoe family in church. Jim will be missed. I feel honored and blessed to have known Jim.
The Habersetzer Family (Posted: August 12, 2021)
Our hearts and prayers go out to your family. We find ourselves being grateful for Jim's life and Christian witness and that he passed knowing his Savior. Praying for comfort and peace that surpasses all understanding for your family. All our love to you all.
Marlo Browning (Posted: August 12, 2021)
Jim was always so kind and such a warm soul. He always made me feel understood and seen. He was a comfortable person who relished the wonder of daily life. Fun humor and solid faith. I couldn't pick a finer person to be a husband to my friend Lynn. God is so good and Jim was an expression of His goodness. So very blessed to be touched by a life and faith so trustingly walked out.
Lisa, Tom and Christina Derry (Posted: August 12, 2021)
Lynn and family, We are so very sorry for your loss. Please know we are thinking of you and your family.
Tyrell and Christine Welker (Posted: August 12, 2021)
We are so deeply saddened to hear of Jim's passing. In the time we knew him he reflected Jesus in his calm, gentle, and sweet presence. We will miss him, but we know he is celebrating in heaven.