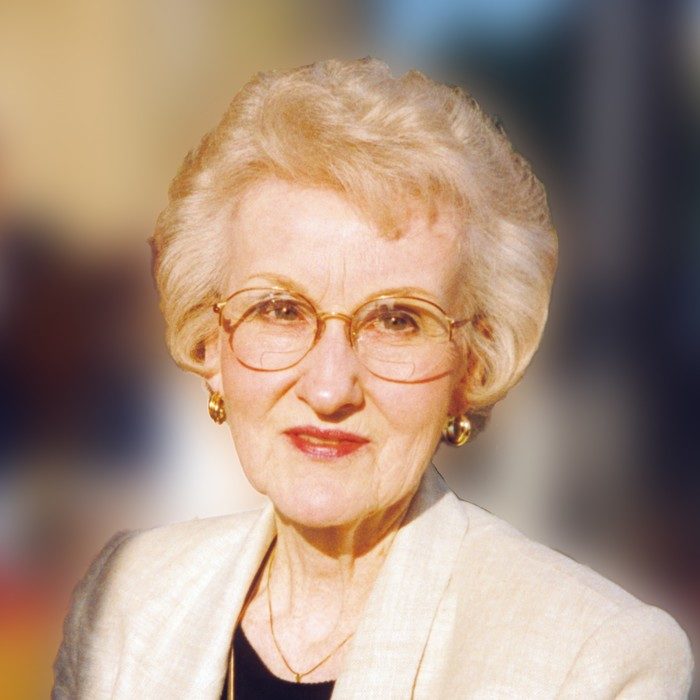 Della Mae Friedly
Obituary
Della Mae Friedly was welcomed into the arms of her savior early on Christmas morning, 2018. Born in Hayden Lake, Idaho on May 23, 1924, she was the youngest of eight children of Loran Simeon and Dora May Coons. Her family moved to the Tacoma area three years later. When she was in grade school, the family moved to Seattle and she continued living in the Seattle area the rest of her life.
On October 15, 1949, she married Ronald E. Friedly following his discharge from the Air Force. They enjoyed 63 years of marriage and had two children: Ronald and Connie.
Della attended Northwest Bible Institute, currently Northwest University, for three years. Following graduation, she hoped to serve on the mission field. However, after getting married she worked in bookkeeping and administrative assistant positions for several companies. She always desired to make a difference in all that she did. Her favorite job, though, was in the radio station at King's Garden (now Crista) where she worked for 10 years.
Her joy was being a wife to Ron and mother to her children. She gladly spent her free time with the family. Della was an accomplished cook and homemaker. Della worked tirelessly to make sure her family's needs were met. As the years passed, she enjoyed being a grandmother and great-grandmother. Della was a gracious hostess who enjoyed serving those invited into her home.
One of her delights when she retired was leading a women's Bible study, teaching and encouraging others in God's word. More recently, she met regularly with the "McDonald's Ladies" who shared lunch and encouragement with each other. Della was passionate about her relationship with her Lord. The way she lived her life demonstrated her favorite Bible verses, Proverbs 3:5-6: Trust in the Lord with all your heart and lean not on your own understanding; in all your ways submit to Him and He will make your paths straight.
Della and Ron were active members at Cedar Park Church for many years.
Della is survived by son Ronald (Bonnie), daughter Connie (Peter), granddaughters Trisha and Rachelle, (Kris), grandsons Jared (Lindsey) and Austin, and seven great-grandchildren. Her husband, Ron preceded her in death.
A memorial service will be held at The Chapel of the Resurrection, 16300 - 112th Avenue NE, Bothell, WA on Saturday, January 19, 2019 at 12:00 noon.
In lieu of flowers, donations may be made to the scholarship fund at the Northwest Christian Schools at 5104 E. Bernhill Road, Colbert, WA 99005

Comments
There are no comments available.