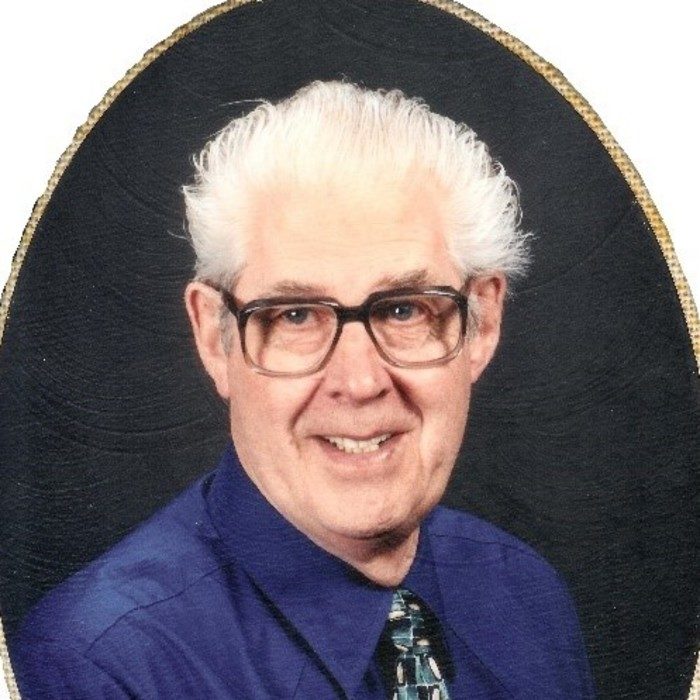 Maurice Jarvis
Obituary
Maurice died peacefully at home on December 1, 2018. He was born August 12, 1929 in Eversley, Hampshire, England where he lived until 1956. He later moved to Twyford, Berkshire and Bagshot, Surrey before emigrating to Seattle, WA, USA in 1967. He joined the Royal Hampshire Regiment (now the Princess Diana Regiment) of the British Army for two years. Maurice worked in the airplane industry as a hydraulic engineer for Handley Page, Vickers Armstrong, Hawker Siddeley, Lockheed Aircraft, and Boeing. After leaving Boeing he worked in the forest and wood products industry designing hydraulic equipment for Stetson Ross and Weyerhaeuser and traveling around the country to troubleshoot problems at lumber and paper mills. Later he became a Hydraulic Design Engineer Consultant until his retirement. He was a member of the Institute of Engineering Designers.
Maurice met and married Sheila Ahern in Eversley, England in 1952 and they had two children, Vanessa and Paul. Growing up Maurice was a member of the Eversley youth group. As a young man cricket was his passion and he played on a cricket team in Eversley for many years. On his 50th birthday he returned to England to play in a special cricket match in Eversley organized in his honor on the field where he used to play. Later he came to love golf and soccer and he was an avid Sounders and Chelsea fan. In his later years he became involved with square dancing and was the co-president with his wife Sheila of the Woodinville Toe Stompers group for five years.
He loved to tell stories about his experiences as a child in the war years, life growing up in England, and all the airplanes that he had worked on. He had a great sense of humor and all who met him enjoyed his fun-loving nature. He was always ready to help and offer advice to his family and friends and willing to fix broken toys and bikes for Sheila's preschool, help the grandkids with car repairs, or attend their soccer games, swim meets, concerts, culinary or school activities. He also greatly enjoyed working jigsaw puzzles and was a voracious reader
Maurice was a loving, caring and generous husband, brother, father, grandfather, great grandfather, and friend, who loved life and the Lord and having his family around him. He will be greatly missed by all whose lives he touched.
He is survived by Sheila his wife of 66 years, daughter Vanessa (Mike Olson) and son Paul Jarvis (Beth), sister Sylvia Jackson, grandchildren Sara Jarvis (Shaman Brown), Rachel (Erik) Freund, David Olson, Samuel Olson, Elizabeth Olson, Jasmine (Daniel) Klock, and Shawn Jarvis, and great grandchildren Emma, Parker, Skyler, Laina, Leif and Irene. He was preceded in death by his parents Gladys (Coles) and Samuel Herbert Jarvis and his brother Alan Jarvis.
The family would like to thank his Family Best Caregivers (Joe, Mary, Susan and Julie) and Evergreen Health Hospice for the outstanding and compassionate care they all gave to Maurice during his final months. In lieu of flowers, please consider making a donation in Maurice's name to Evergreen Health Hospice, 12040 NE 128th Street, Kirkland, WA 98034-9917

Comments
There are no comments available.