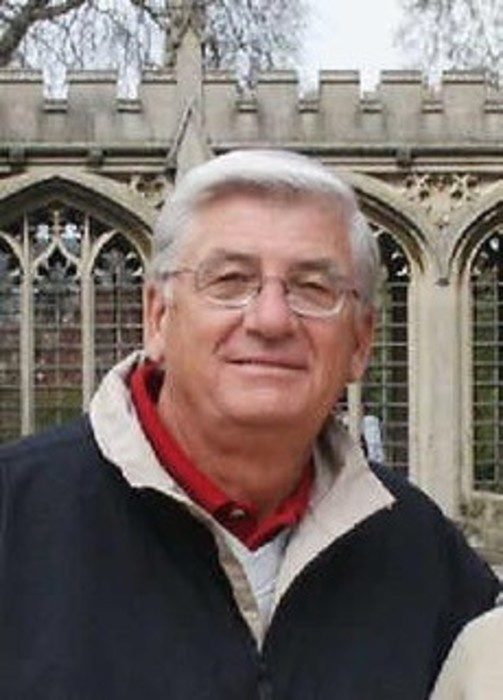 Robert D McIntosh
Obituary
Robert D. McIntosh, after an eight year-long battle with cancer, died peacefully at home on April 27, 2022 with Kay and dog Tori by his side. Born in Seattle May 16,1940 to Marjorie N. McIntosh and Donald G. McIntosh, the family spent its early years in Kent, WA, before moving to Okanogan, WA., in 1945. Bob graduated from Okanogan High School in 1958.
Following his first year at WSU, Bob enlisted in the U.S. Army and, after basic training, spent the next year with the Army Security Agency. He was then assigned to the 177th USASA Company in Korea. A year later he was transferred to the 82nd Special Operations Unit located at various sites in South Vietnam. Upon discharge from the army, Bob was recruited by the Central Intelligence Agency and after specialized training was assigned back to SE Asia in support of CIA operations in Thailand and Laos.
Taking a leave of absence with the CIA, Bob enrolled at the University of Puget Sound, in Tacoma, to complete his BA in political science. It was there that he met his wife of 55 years, Kathryn L. Freeman, of Puyallup, WA. They were married in June 1966. After Bob's graduation, in 1968, they began their first two-year tour together with the U.S Embassy in Nicosia, Cyprus, where their first daughter, Adrienne, was born.
In 1971 Bob returned to the U.S. for career development, culminating with an MA degree from Georgetown University. During this time, daughter Jessica was born and six weeks later, in June of 1973, Bob was assigned as an Operations Officer at the US. Embassy in New Delhi, India.
While in India, Bob and Kay adopted a son, Stuart Burns McIntosh. Bob's next assignment was to Liberia, West Africa, as deputy chief of communications at the US Embassy in Monrovia. While in Liberia, two-year old Stuart passed away. After a short two-year tour, the loss of Stuart, and the outbreak of civil war, Bob resigned from the agency and brought the family home in 1978.
For the next few years, the family lived in Wenatchee, where Bob was CEO of a Christian bookstore and radio station. In 1981 Bob took a job as COO of a logging company in the Solomon Islands.
In 1984 the family returned to Tacoma and later moved to Woodinville. Bob was the founder and CEO of Pacific Computers, until it was sold. He then became CEO of Fiberstar, Inc. I987 Bob and Kay adopted sons, Cedric and Gerald from Calcutta, India. In 1989, the family moved to Coupeville, WA where Bob worked in real estate. Lastly, they moved to Mill Creek, where Bob fought his battle with cancer.
Bob loved the Lord and together he and Kay served faithfully in the seniors' ministries at both Cedar Park Church and South Whidbey Assembly of God. Bob loved adventure: fishing, traveling, golfing, boating, sailing, scuba diving and flying sailplanes.
Bob was a beloved husband, father, and grandfather. He was preceded in death by his parents and son Stuart. He is survived by Kay, his wife; daughters, Adrienne Baerny (Edmonds, WA) and Jessica King (Moses Lake, WA); sons, Cedric McIntosh (Tokyo, Japan) and Gerald McIntosh (Rancho Cucamonga, CA); grandchildren, Ashleigh Baerny; Alex and Robert McIntosh; Killian and Kaiya King; Nanako, Momoko, and Ririko McIntosh.
Service will be held at the Chapel of the Resurrection, Bothell, WA on Thursday, June 23, 2022, at 2pm.
Comments
There are no comments available.