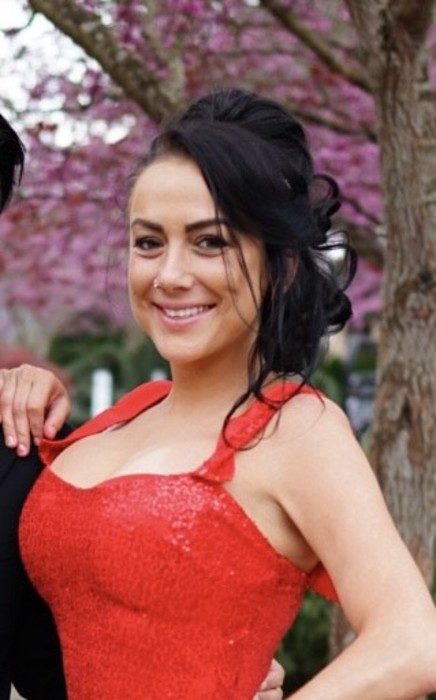 Dar'ya "Dasha" Rybina
Obituary
May 9, 1993 - May 12, 2022
Dasha Rybina, loving daughter, sister, and friend, peacefully passed away in her home in Kirkland, WA on May 12, 2022 after a long battle with advanced liver disease. She was 29 years old.
Dasha was born in Moscow, Russia on May 9, 1993 to Dmitriy and Anna Rybin. She emigrated and grew up in Colville, WA surrounded by a family of nine siblings and countless aunts, uncles, and cousins. Dasha always lived in the present and made each day count. She allowed herself to experience everything she wanted in life -- both finer and simple things.
Dasha spent her days at Juanita Beach Park in her inflatable kayak. An avid hiker, she searched endlessly for waterfalls for skinny-dipping.
Dasha is survived by her parents Dmitriy and Anna Rybin; the nine siblings: Andrey, Alena, Yuliya, Aleksey, Anyetta, Vyeneamin, Mark, Ialetta, and Rebecca; and two cats Sushi and Cookie.
Funeral service will be held Saturday, May 21, 2022 in the Holy Spirit Lutheran Church at 10021 NE 124th St, Kirkland, WA 98034. Visitation begins promptly at 3:30 PM followed by the funeral service at 4:00 PM.
Refreshments to follow.
In memory of Dasha's love for life, we invite you to wear a splash of color. In lieu of flowers or donations, please hug someone you love and tell them how special they are to you.
Comments
Tanisha porter (Posted: May 22, 2022)
Thank you for all our memories ❤ just wish we had time for more but I am glad your not suffering anymore 💞🤟 love you so much and miss you beautiful I'm glad you got to travel the world 🌎❤ and I got to meet you ❤ ( will see you and the others at our reunion 10 years beautiful dress pretty ) 😉😇