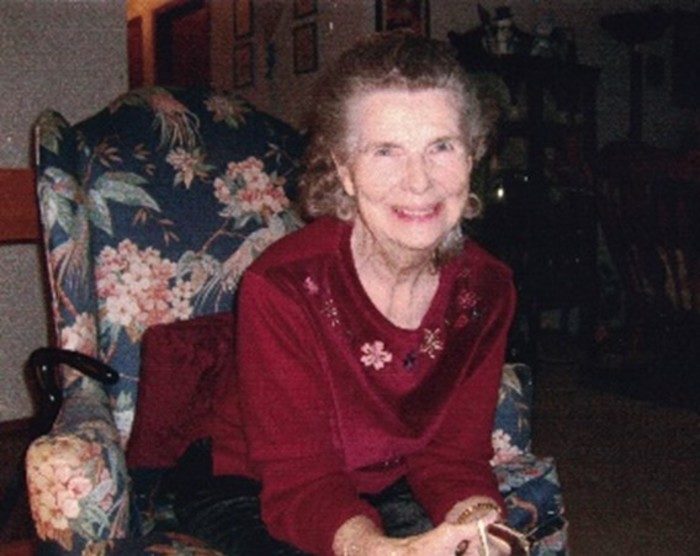 Margrette Kleiven
Obituary
Margrette "Margie" "Marge" "Meg" "Mom" was born in Port Townsend, Washington on February 14, 1927, to Margrette Elizabeth (Olsen) Hansen and Daniel Lewis Hansen. The first seven years of her life were spent on the shores of Discovery Bay. When she was in 3rd grade her family moved to Ballard. Her sister, Ethel invited her to go to Bethany Baptist Church where Margie committed her life to Jesus Christ. She graduated from Ballard High School in 1945 and after that attended Northwest Bible Institute where she met the love of her life Harvey Ellis Kleiven. They married on December 19, 1947. Together they raised a family, pioneered, and pastored in several churches. Margie was a wonderful wife, mother, aunt, grandmother, friend, and homemaker. During her lifetime, she obtained her real estate license, worked as the first Administrative Assistant to the Director of Nurses at Evergreen Hospital when it opened in the 1970's, and worked for the Oregon State Department of Transportation. She loved reading and writing. She wrote many poems and stories and left a legacy of books for her children journaling the story of her life.
Margie left this earth for her heavenly home on March 1, 2022, at the age of 95. She was in her home at Brookdale Arbor Place surrounded by friends and family. She was preceded in death by daughter-in-law Debbie Kleiven and grandchild Kayli Heart. She is survived by her sister Ethel May Ottesen (97), her husband of 74 years Harvey Ellis Kleiven (94), and their 4 children; Karen Guimont & spouse George, Loren Kleiven, Marla Kempf & spouse Wayne, Jael Heart, as well as 8 grandchildren; Aaron Guimont & spouse Shellie, Daniel Guimont & spouse Robyn, Shayla Kyser, Shona Franklin & spouse Brooks, Chaini Heart, Joni Cummings, Cassie Merritt & spouse Tanner, Eric Eller, & spouse Claire. She had 16 great grandchildren; Alex & Ava Guimont, LJ, Rylee, Maleah, and Leland Guimont, Daniel & Bethany Kyser, Rockie, Tucker, Penny, & Jo Anna Franklin, Adrian & Marissa Cummings, Gracelynn, & Mackenzie Merritt, & 1 great, great, grandchild; Penelope Kyser.
In lieu of flowers, the family has requested donations be made in Margrette Kleiven's name to: Samaritans Purse Operation Christmas Child (013477) https://sampur.se/3600LVL
Comments
There are no comments available.