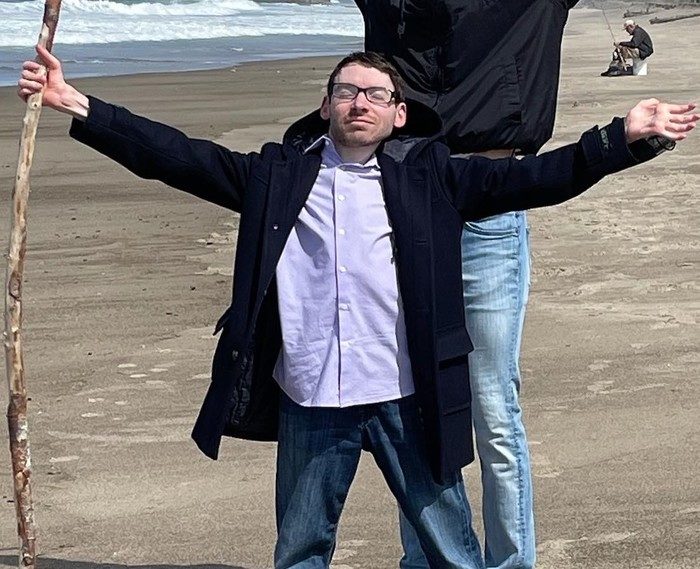 Elijah "Eli" Paul Thompson
Obituary
Elijah Paul Thompson went to heaven on September 4, 2022 in Lynnwood, Washington. He was born August 25, 1986 in Kirkland, Washington. Eli grew up in Snohomish, Washington and graduated from Cedar Park Christian High School. He attended the University of Washington where he later worked with his father managing a dental practice. Eli enjoyed cooking, listening to music, watching movies and spending time making people laugh.
Eli was brilliant, supportive and loving brother and son. He loved football and loved eating good food even more. He is survived by his father Brent Thompson, mother June McCullough, father Tom
McCullough and his brothers Tommy McCullough and Jacob McCullough. Eli will be forever missed and always loved.
Despite being made different, Eli loved God. May his strength in the Lord give us peace.
His service will be held on Saturday, September 10th, 2:00 PM at the Chapel Of The Resurrection Funeral Home, located on the grounds of Cedar Park Church and Christian School.
Comments
Bill and Karna Feldner (Posted: September 13, 2022)
My wife and I lived in the same neighborhood as Eli when he was a young teenager and watched him grow to become a man. He was incredibly bright, well spoken, kind, courteous, and genuinely concerned about other peoples welfare. He will always have a place in our hearts for he was a fine young gentleman. The world will not be a better place without him. Our prayers and deepest sympathy go out to June, Dr. Tom, Jacob and Tommy for your loss. We pray that with time some peace will come to you all. Bill and Karna