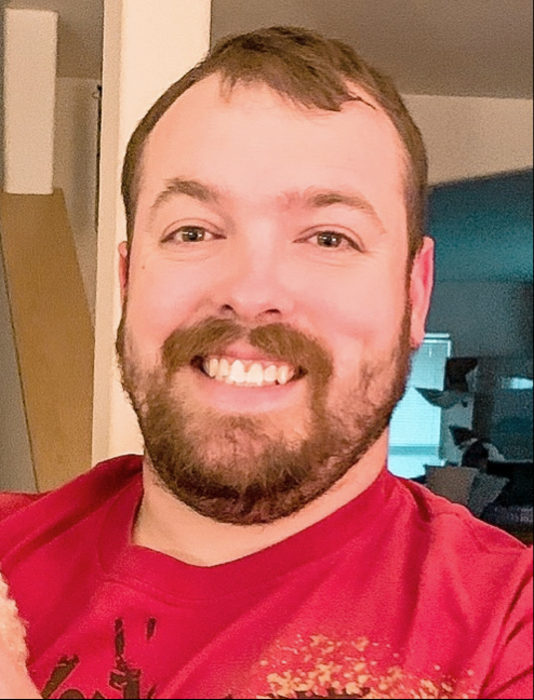 Jonathan Paul Carlyle
Obituary
Jonathan Paul Carlyle
July 7, 1987 - September 11, 2021
Jonathan Paul Carlyle was born July 7, 1987. From an early age, he was perpetually on the go and refused to slow down except for one thing, the movie Bambi. In just one example of his fierceness, for more than a year as a kid, he only ate Seattle Sourdough sliced into "fingers", Tyson's chicken breasts, and Cheerios. He later developed a love of ketchup and put it on everything. His love of ketchup led his very formal grandmother "Gammer" to spend one Thanksgiving filling and refilling a little silver condiment dish on her dining table. After about the sixth time the entire family was reduced to tears from laughing so hard.
A lifelong sports fan, he was raised with the perpetual hope and disappointment of being a Mariners fan (SoDo Mojo and Refuse to Lose!) In 1995 along with da momma, big sissy, and bruddah he was present for that long slide into home Griffey took off of Martinez's hit giving the Mariners their first playoff series victory. The party lasted in the Kingdome for hours! As a Husky, he had better luck, but he would always get a bit grumpy with the mention of Don James and what was done to the UW. Of course, his favorite team ever was the Seahawks. He watched every combine, draft, and every game he could for as long as anyone could remember. He knew the stats of all the players and could tell you what play teams were going to use by how they lined up. He studied the rosters of the colleges like it held the answers of the universe. This all began with him playing football for Canyon Park Junior High and Bothell High School. He also played collegiate baseball. But for Jonathan, football wasn't just a game. It was a way of life. It held stories of friendship, family, and the belief in something greater. His deepest wish was to become a football coach.
About this time Jonathan developed an interest in the sport of Mixed-Martial Arts. He enjoyed the mental focus and skills he gained from studying Brazilian Ju-Jitsu and Muay Thai. He dreamed of going to Thailand to study with the fighters in Phuket. He knew they were still recovering from the devastating tsunami and hoped one day to spend a summer with them. He spent several years at Stray Dogs in Monroe, and loved the discipline and camaraderie of the sport.
Eventually with an eye towards becoming a coach, he enrolled at Eastern Washington University (#goEags). He loved attending games with his family who for years drove over to Cheney to tailgate. He loved the community at Eastern. About this time he also happened to take a class that used the Star Wars movies to teach philosophy after taking an English class that focused on the Lord of the Rings. He also continued to grow his interest in anime that began as a child when he watched Pokemon and Dragon Ball Z. He was an avid gamer and will be sorely missed by the gaming community.
Due to Covid, Jonathan returned home because of the limited classes available that he needed. He worked the entire time as an essential worker and had recently returned to his love of fitness and sports. He always had four goals he wanted to achieve: coaching football, studying with Tiger Muay Thai in Phuket, attending the Italian Grand Prix, and watching a soccer game in London with his team, Arsenal, playing. He was enrolling to continue his studies at the time of his passing. Jonathan held a deep reverence for our nation and for our soldiers. He held the deepest respect for those who felt the call to serve in the military and their families. The rest of the world will always see 9/11 as the day the world changed. For us, it will be the day our world shattered. We will never be the same without Jonathan's bright light, his big grin, or his zest for life. He was the strongest man we will ever know with the gentlest heart. We deeply feel the loss of our son, brother, and friend, Jonathan Paul Carlyle.
Jonathan was a man of faith. He accepted Jesus Christ as his Lord and Savior when he was a child. He attended Heritage Christian School. We can take comfort in knowing that our loved ones who have placed their faith in Jesus are safely in His arms. Revelation 21:4 says, He will wipe away every tear from their eyes, and death shall be no more, neither shall there be mourning, nor crying, nor pain anymore, for the former things have passed away. This will be God's Great Triumph. For all who are in Christ, this is Our Great Hope!
He is survived by "da momma Nancy Forester Carlyle", his "big sissy" Heather, his "bruddah" Ryan, his daddy Rev. Stephen Carlyle and his wife Carol and her children, his grandfather Dr. Donald Carlyle, his cousins, aunts, uncles, the members of Stray Dog, the Eastern Eagles community, and too many friends and family to name who loved him deeply. He is preceded in death by his maternal grandparents Oliver and Ernestine Forester, his uncle Leslie Forester, step-brother Jason Himsl, and his paternal grandmother Mary Carlyle.
A Celebration of Life Service will be held for Jonathan in the beautiful Chapel of the Resurrection Funeral Home at Cedar Park on Saturday, October 2, 2021 at 5:00 PM. The chapel is located at 16300 - 112th Avenue NE, Bothell, WA 98011.
In lieu of flowers, the family asks that donations be made to the American Epilepsy Association. https://www.aesnet.org

Comments
There are no comments available.